Contact Us
Longood Medicine(Beijing)Co.,ltd
Tel 0086-69804802
Fax 0086-69804831
info@longood.net
Longood Enter the Middle East in early 2015
2023-10-2 6:30:34
Arab Healthcare Exhibition held from 26th, Jan to 29th, Jan in Dubai is Longood's first international meeting attendance in 2015. The General Manager Zhiyang Pan, Director Nicholas, Sales Manager Freya and Bond attended this fair together.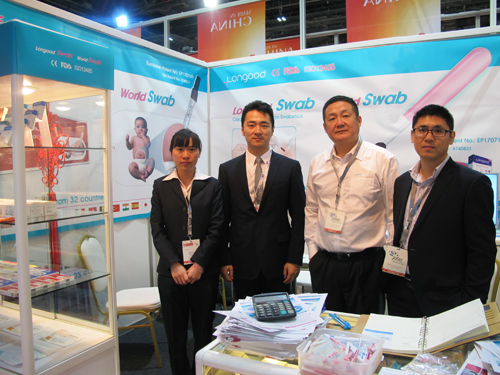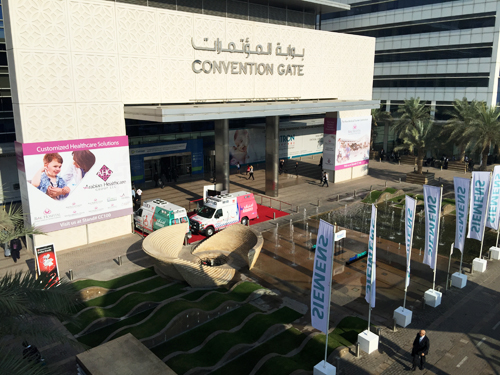 Though the booth position is not idealistic, China saying "Good wine needs no bush". Epoch-making innovative product not only attracted international distributors and agents, but also made Dubai local people directly buy our products at the fair. Some of them inquired "Do you have agent in UAE, we will buy from them". This situation is accustomed to Longood people.
Bond was showing visitors how the swabstick works.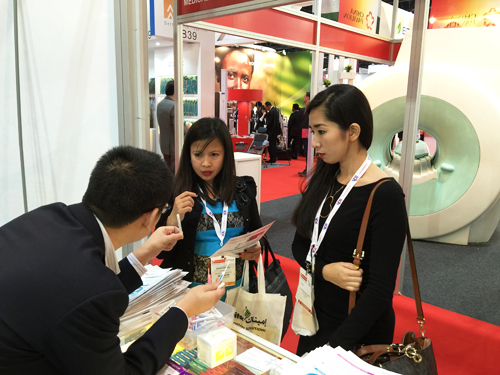 Freya introduced to customers actively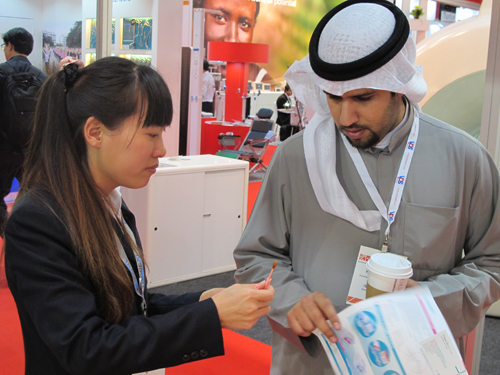 Longood booth was hot as always. Around 400 business cards were received. More than 40 old customer visited the booth and exchanged views. Most of them expressed the will to place more orders.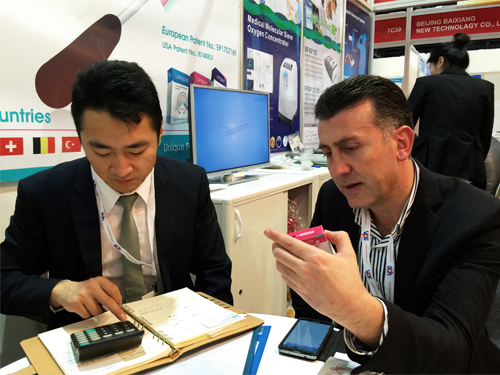 Freya's old customer-family owned enterprise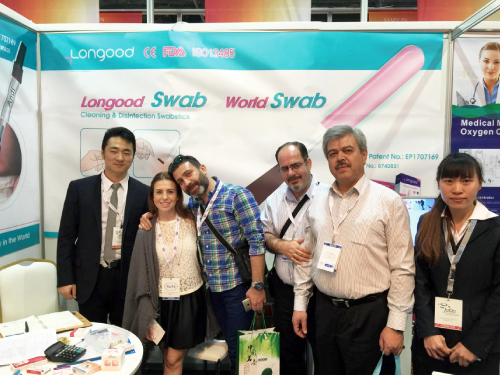 People are always caring about the pricing.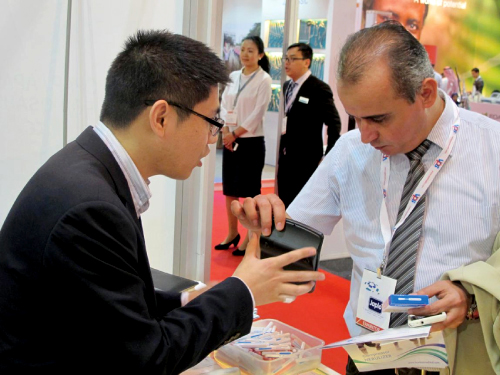 Minor wound care kit was very attracting in Middle East.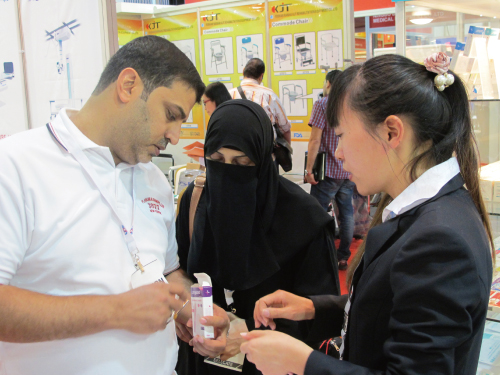 Business is business. Exclusivity is chased very competitively in Saudi Arab market.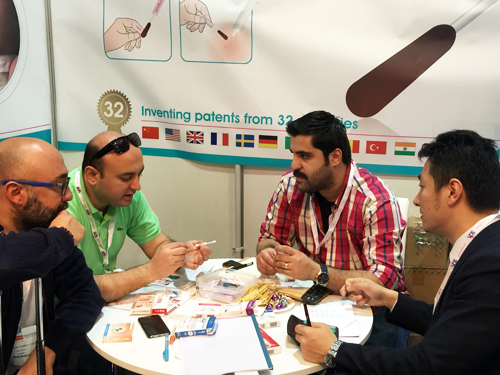 Frye's old customer was going to place an order of 80,000 usd Andy wiper.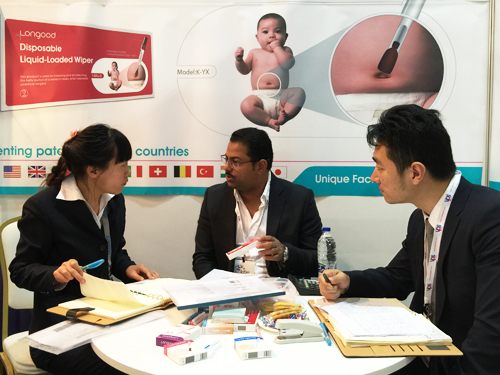 Bond's first exhibition show in Longood company-try to win a potential order at the fair.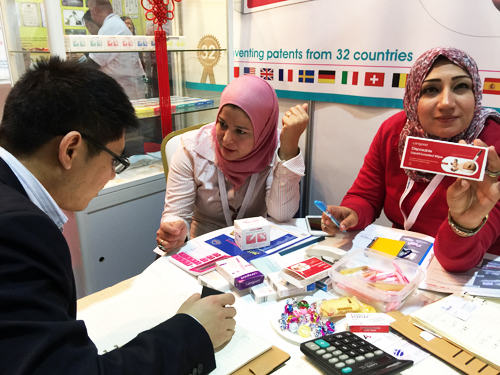 Oman agent were taking some samples to market the hospitals.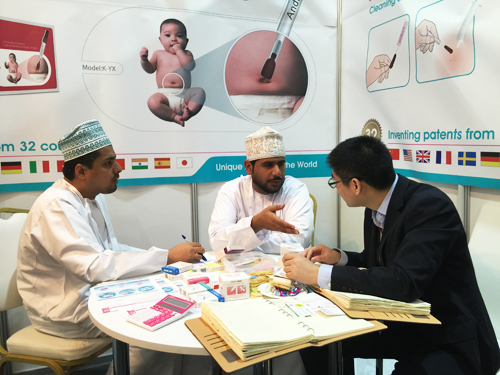 Products are so welcome that we have to borrow our neighbor's negotiating table.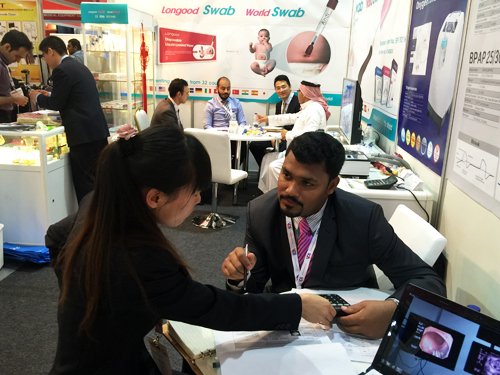 The customer took our free samples to show to her colleagues which were stolen thereafter. How come stealing our samples? Our products are hot.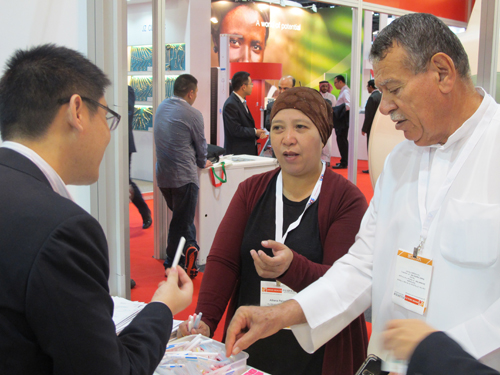 Four days are long? But busyness made the four days pass quickly. Every dinner was finished so soon and so empty due to high energy consumption in the day show.
Dishes empty demonstrated how exhausted we are.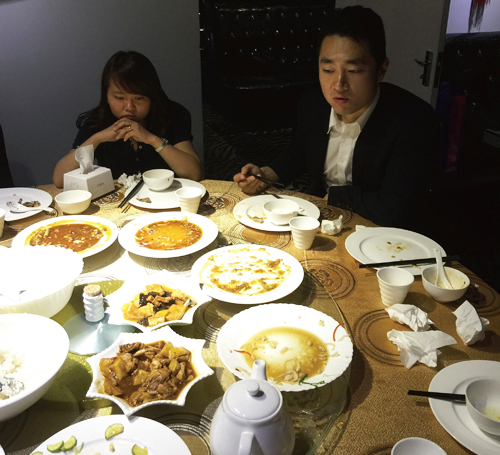 The ambition in Longood people's hearts is just portrayed as the height of the buildings. Never ever reach the summit.